2. The Buryat Heroic Epic "Alamji Mergen and His Little Sister Agui Gokhon"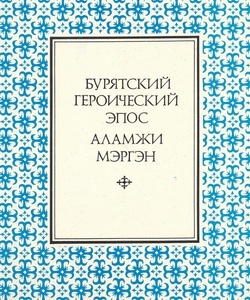 Introductory article, text preparation, translation, and commentaries by M. I. Tulokhonov. Musicological article by D. S. Dugarov and Yu. I. Sheikin. Musical scores by D. S. Dugarov.—Novosibirsk: Nauka. Siberian Division, 1991.—312 pages.
The heroic epic "Young Alamzhi Mergen and his sister Aguy Gokhon" is one of the finest examples of Buryat epic storytelling. This volume used the recording taken down by the famous Mongol scholar Ts. Zh. Zhamtsarano in 1903 in Irkutsk Province from the storyteller Elbon Shalbykov, a vivid representation of the Ekhirit storytelling tradition.
The tale was recorded during a time when the epic tradition was alive and well in the villages of the Kudin Valley. It was originally published in Buryat in academic transcription as part of "The Examples of Folk Literature of Mongolian Tribes".
The text is printed in modern orthography with a folkloristic translation.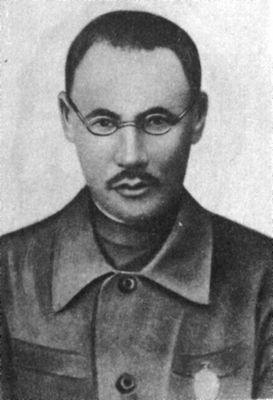 Aleksandr Ongoevich Vasilev Alfor (1887–1945).
Examples of audio
Fragment of uliger "Thin-necked Guldemey"
Record 1. Storyteller Bura Barnakov
Fragment of uliger "Powerful khan with swarthy face"
Record 2. Storyteller Suman Sontohonov
| | |
| --- | --- |
| | |
| Manshud Imegenov (1849–1908) | Papa Tushemilov (1877–1945) |
| | |
| Bazhej Egorovich Zhatuhaev (1891–1983) | Suman Sontohonov (1884–1979) |
| | |
| Detail of horse equipment | Riders on the hunt. Petroglyphs. Shishkinskie petroglyphs. |
| | |
| Schematic map of the distribution of the Buryat heroic epic (uligers) | Quiver |
| | |
| Tobacco pouch | |