8. The Tuvinian Folk Fairy Tales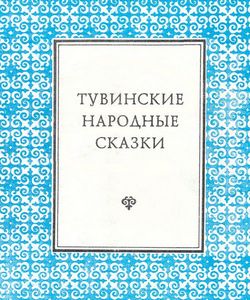 Compiling, introductory article, preparation and interlinear translation of texts, commentaries and glossaries by Z. B. Samdan. Text translation by A. V. Kudiyarov. Editing of Tuvan texts by D. A. Mongush. Musicological article and musical scores by Z. K. Kyrgys. Proofing and editing of musical scores by E. E. Alekseev.—Novosibirsk: Nauka. Siberian Publishing Firm, 1994.—460 pages.
The book contains the most characteristic variants representing the folktale traditions of various ethnographic regions of Tuva. The tales were selected out of the entire corpus of published and archived text manuscripts.
The volume offers a selection of fairy tales, tales of everyday life, novelistic stories, cumulative stories, animal tales and other genres. Of special interest is the heroic tale "Khaiyndyrynmai Bagai-ool", with its blending of epic and folktale narration.
For the first time in Tuvan folklore studies, the place of Tuvan tales among the world's folktale traditions is evaluated according to Aarne–Thompson Folktale Index. Of the tales published in the present volume, six have no analog in this index.