7. The Russian Fairy Tales of Siberia and the Far East: Legendary and Domestic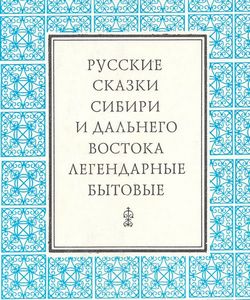 Introductory article, text preparation, commentaries and indexes by N. V. Soboleva with N. A. Kargopolov. Musicological article and musical scores by N. V. Leonova.—Novosibirsk: Nauka. Siberian Division, 1992.—304 pages.
The volume contains about 100 adventure, satire and legendary tales recited by experts in Russian, UProvincenian and Belorussian folklore.
The tales were recorded by various collectors from the end of the 19th century to the 1980s. Many of the texts are published here for the first time.
The volume offers tales widespread throughout Siberia. Despite the presence of local peculiarities, the plot lines, style and imagery of these tales fully resembles that found in European Russia and represents an integral part of the Common Russian (East Slavic) folktale tradition.